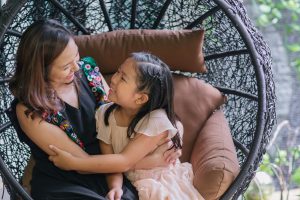 Photo by Stories.my
Your kid gets into the car and shuts the door. As you drive off you routinely ask, "So, how was your day?".
"It was okay." *silence*
Does this sound familiar?
Younger children (especially if they have a more introverted personality) sometimes need a bit of guidance when it comes to articulating their thoughts and feelings. It helps to be specific and keep things fun! The next time you see your kids after school, try asking these questions instead and see what you get:
What made you smile today?
Who did you sit with at lunch?
Who would you like to sit with at lunch tomorrow?
If you could change one thing about your day, what would it be?
What made your teacher smile today?
What kind of person were you today?
What did you do that you're proud of today?
What was the funniest thing that happened today? … and the list goes on! May you have great meaningful conversations with your children daily!