"No need to try so hard la. Married already. No one is going anywhere."
Every time I hear this from married couples. I think, "Wow. Who knew, the marriage cert also releases us of any obligations to put effort into the relationship."
Just kidding (but it sure sounds like that sometimes)
Anyway, for those who DO enjoy putting effort into your marriage, Valentine's weekend is as good an excuse as any, to be a little "extra" with your spouse. Especially if the MCO's mundanity is getting to you both… It's time to spice things up baby!
Here are some Valentine's Day ideas for married couples that hopefully cover all (or a combination) of Dr Gary Chapman's Five Love Languages: Five different ways that people give and receive love. We don't care if it's cheesy. Choose whatever you think your partner would appreciate, personalise it, and get creative in your own way.
It never hurts to have a little thoughtfulness and fun in your marriage from time to time. 🙂
Love Language: Words of Affirmation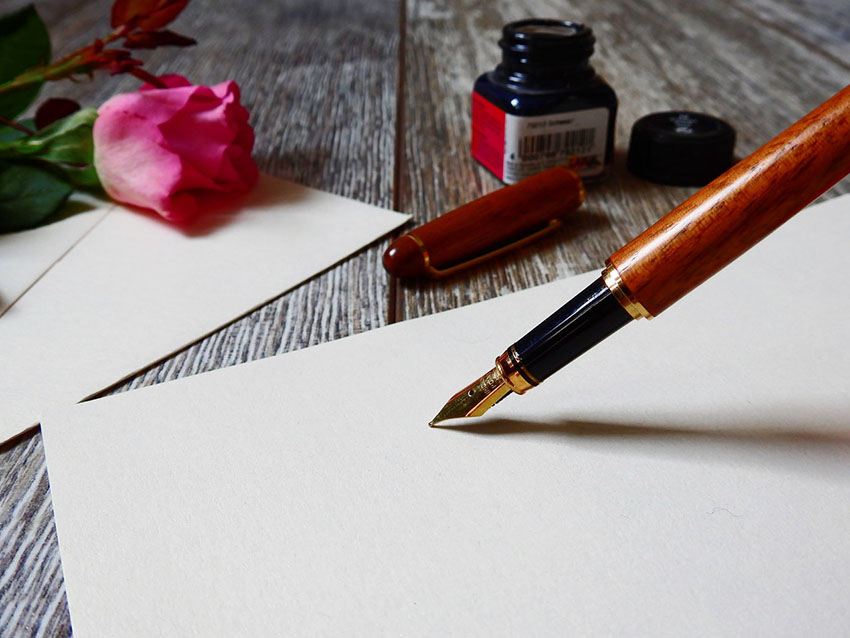 1. Take the time to write an appreciation letter.
Forget the pretty Valentine's Day card. Writing a letter in your own handwriting (even if you think its not up to par) will mean way more when you talk about what you appreciate the most about each other. Especially when you have already been through the best and worst of life together.
You could also make this fun by writing each sentence or paragraph on a post-it note, and stick them all over the house. This makes it a mini treasure hunt! Remember to number each piece of paper so it can be read in order.
2. Read your Marriage Vows to each other (and add a new one!)
It's always fun to look back and see what each of you said in your vows – no matter what it may be. Then, add on a new one! Life gets messy and it changes, so take the opportunity to recommit your heart to being "all in" to your marriage.
Love Language: Acts of Service
3. Surprise each other with thoughtful deeds
Anyone who's love language is "Acts of service" would know how it feels when your partner:
Suddenly cleans the whole house without you asking.
Does all the planning for your groceries and meals that week.
Gets to fixing your malfunctioning items immediately without you even noticing at first or even asking.
These acts may sound incredibly normal and even boring to some… but for those who get it, they'll feel incredibly loved and thought of (and then they might hold you to cleaning the house everyday!)
Love Language: Receiving Gifts
4. Make your own gift
There are many things that DO say it better than expensive flowers, chocolate, jewellery, and uh…. teddy bears? Making your own gift shows that you've put effort into making the gift totally unique just for your partner. It also shows you've put quality time into it. That checks three love languages!
Some ideas:
A personalised printed photo album of all your significant moments in marriage
A framed print of both your marriage vows
A special breakfast in bed meal
Any useful personal item, with your partner's name engraved on it
A playlist of your partners all-time favourite songs
A 'Hobby kit': Curated items which help your partner kickstart that creative hobby they've always wanted to try.
Love Language: Quality Time
5. Make a new tradition
Pick a special activity that your both enjoy. It could be watching an old black and white film, going for a picnic, a treasure hunt, or having dinner at a new fancy restaurant. Then make it a Valentine's Day tradition in the following years.
Traditions like these have a similar function as celebrating cultural traditions too. Meaning that traditions remind us of what matters most to us. It gives us an opportunity to pause in the busyness of life, and reminds us to celebrate.
Of course, you could do any of these on any other day too. But making it special / sacred, just adds a little more meaning and magic to this way of spending quality time with each other.
6. Spend the whole day together – uninterrupted.
Yes, it can be that simple. Recreate a day of what life was like for both of you before all the added responsibility took over. If you have kids, ask if a relative can baby sit. If you have work on Valentine's weekend, try to finish it beforehand and tell your team you'll be off the grid for a day, even if you're just staying home. Then put the phone away.
Remember, you have a life beyond all your responsibilities and duties. Work will come and go. Your kids will one day grow up and leave the nest. Then it will just be you and your spouse again. Don't wait till then, appreciate that person now.
Love Language: Physical Touch
7. Give an "IOU Voucher" booklet for Physical Touch
You could just walk over to your partner and give them a massage. But we're all about being "extra" right now. So why not create a stack of say… 10 "I Owe You" vouchers relating to physical touch? Your partner can choose to use them anytime throughout the year. And don't be afraid to make it cheeky.
Some ideas:
A full body oil and candlelight massage
A cuddle and movie night session
A dance class together: Rumba, tango, or lindy hop! Lots of fun physical touch there.
A "Do Something Naked" Day. Physical touch is sure to follow. Just make sure the neighbours and kids aren't around!
These are just some fun ideas to help you get started. At the end of the day, you and your spouse know each other best. The main goal is to take a little time to appreciate each other and celebrate this gift of marriage that you both share. Happy Valentines Day!
Featured image by stories.my
Some ideas listed above are collated from marriage365.com and marriage.com