Getting used to a shared life is a phase that all married couples are familiar with. However we rarely talk about what really happens in the process for us women, that is, becoming a wife. 
The modern woman knows that in this day and age, there are more opportunities to build the life you want – be it in your career, your marriage, or your family. Yet the path is never as clear cut and we soon realise that time, energy, and different expectations about our role as wives may not always be on our side. As wives, we have the best intentions, yet there are times we may struggle to balance self care while prioritising our spouse and the family. Maybe marriage itself isn't turning out the way we hoped, leading to feelings of disappointment, disconnection, and discouragement. What happens then? 
While marriage is a personal commitment between husband and wife, nobody said we had to journey it alone. It is with this belief at heart, that Ramona Zabriskie – marriage mentor, award-winning author of Wife For Life: The Power to Succeed – began providing support to wives from all over the globe through her WifeSavers program.
This November, we were so privileged to have a taste of that communal support from her and her team as they agreed to collaborate with us in organising a hybrid workshop for Malaysian women. We aptly titled it 'Wife For Life: Rediscover Your Identity' as it covered topics on the Self and Marriage. We had a total of 40 Malaysian women who registered, 12 of whom gathered in-person to attend the half-day live workshop.
It was incredible to have such a diverse community of women – many of whom met for the first time – come together in a safe space like this to share the struggles and joys they have each experienced. It was a truly engaging and refreshing morning for all. One of our virtual participants even "took visual notes" by creating visuals on the spot and posting it on Instagram while the workshop was in session! Scroll down to see her beautiful design work and more photos and testimonies from that day.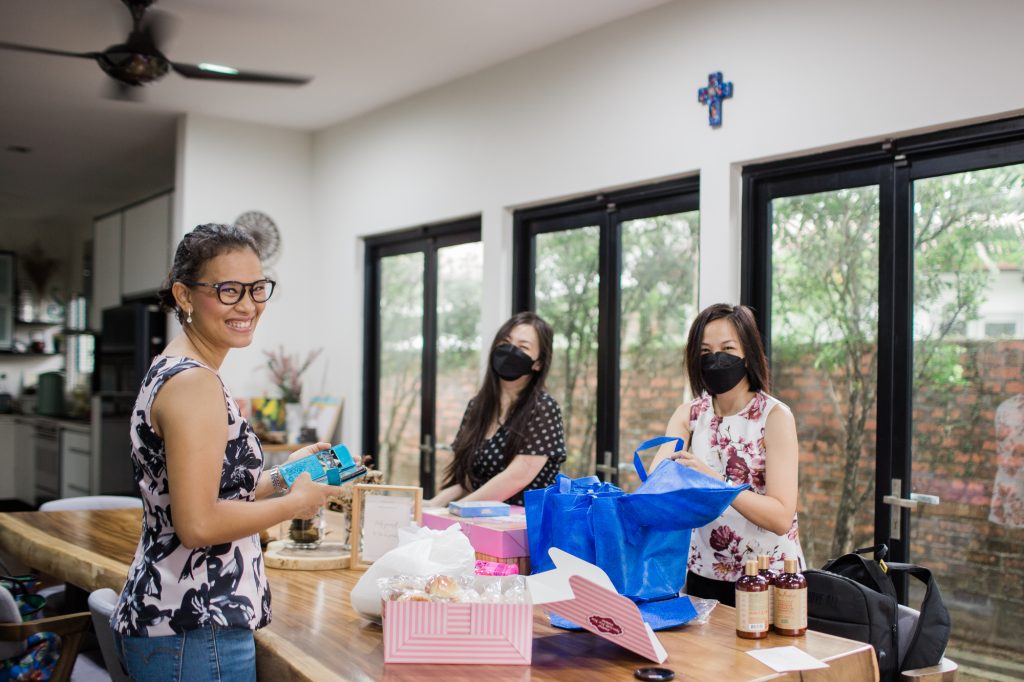 Oasis core members, Michelle, Chayenne, and Luisa set up the breakfast spread and pack goodie bags at 8am!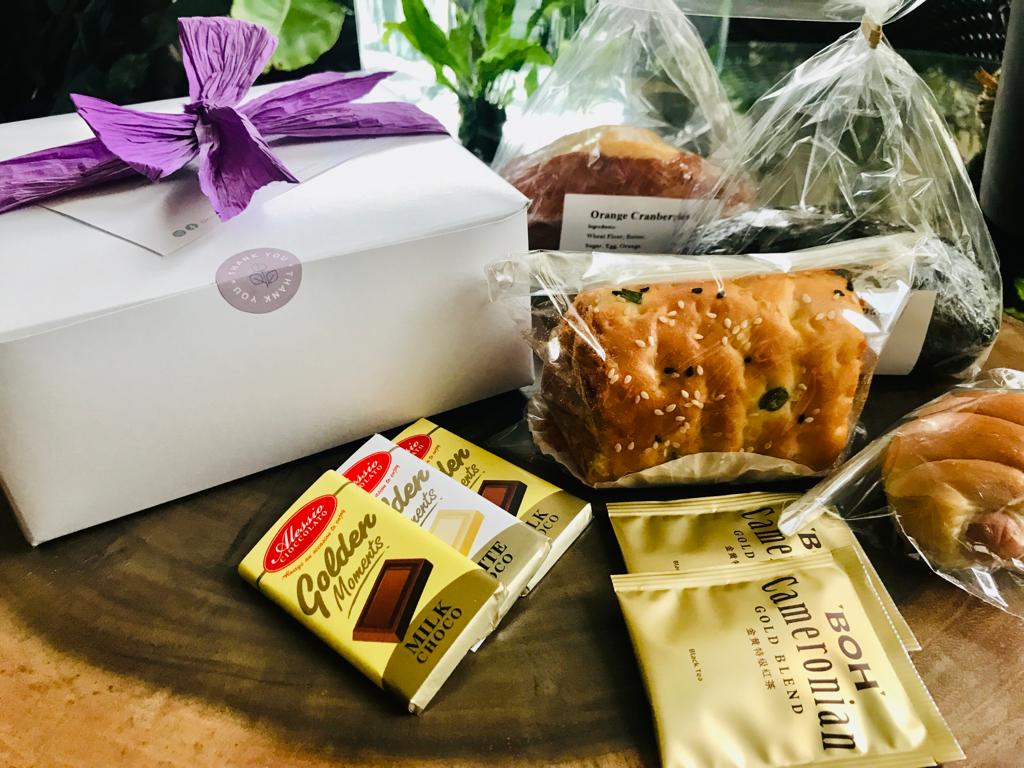 Meanwhile, scrumptious tea time snacks were being sent out to our virtual participants.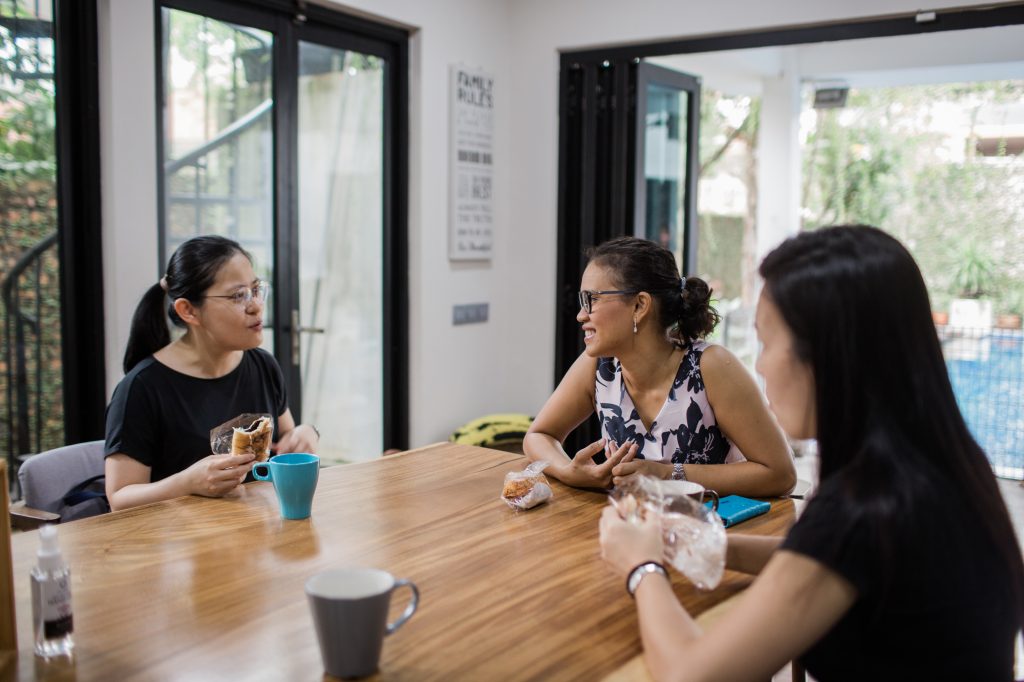 Early birds get to chat over snacks and coffee.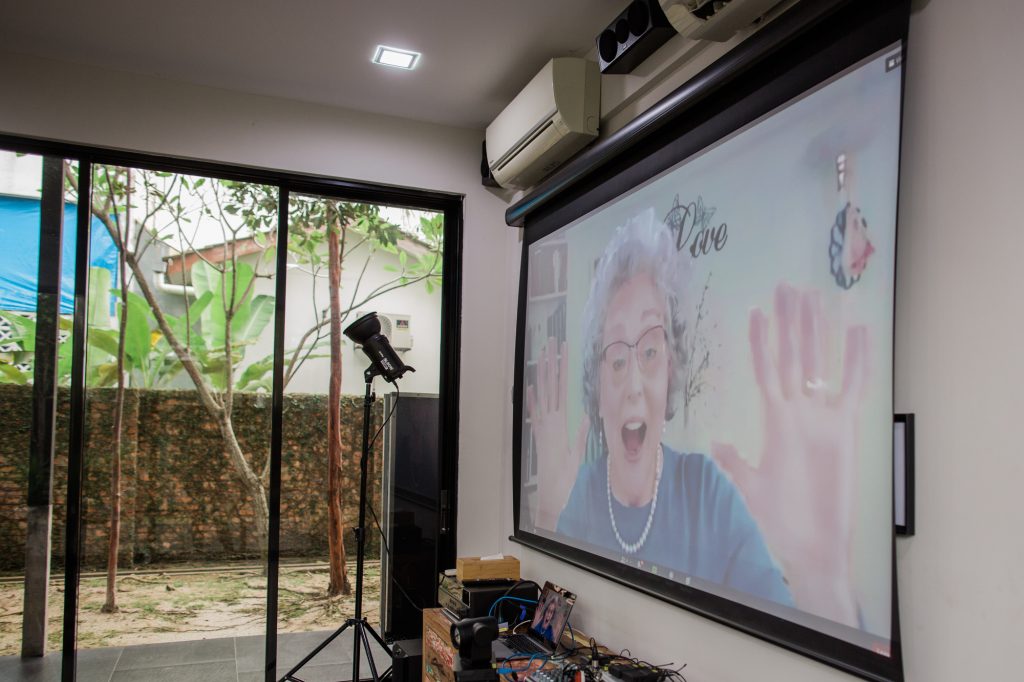 Ramona in her element – connecting with women halfway across the globe, in completely different time zones and cultures. Such a beautiful soul!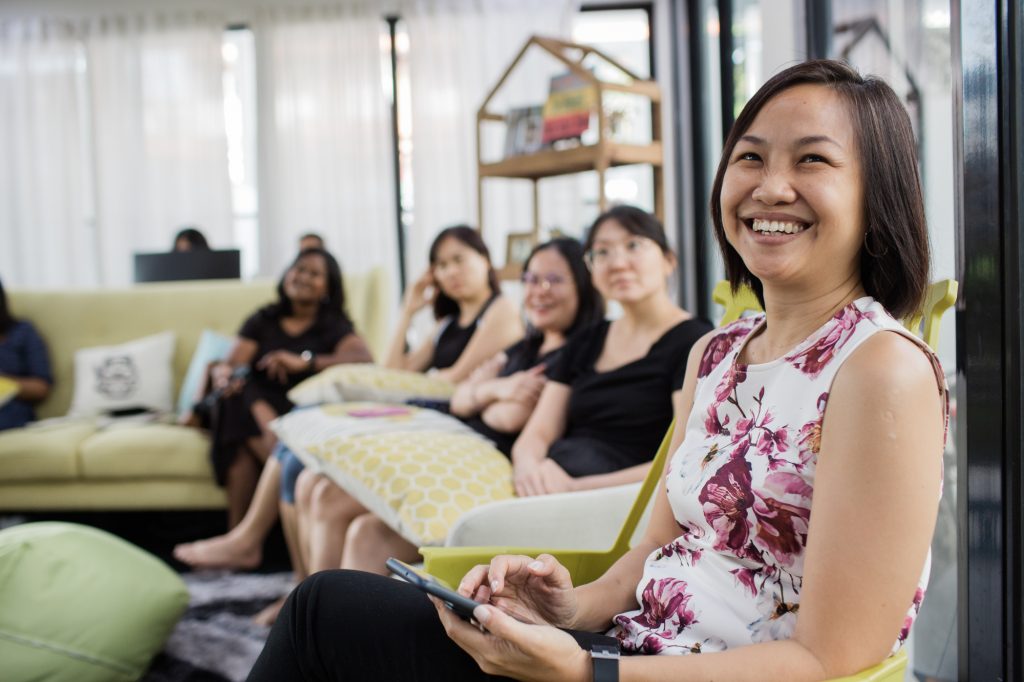 Getting into the workshop topics now…
Part 1: Rediscovering Your Identity
Your "why" as a woman for marriage

Balancing care for yourself with care for the many others that you love.
Part 2: Unlocking Marriage
Identifying where your marriage is at, where it's going, and how to turn it around.

Identifying  behaviors that undermine your dreams and relationship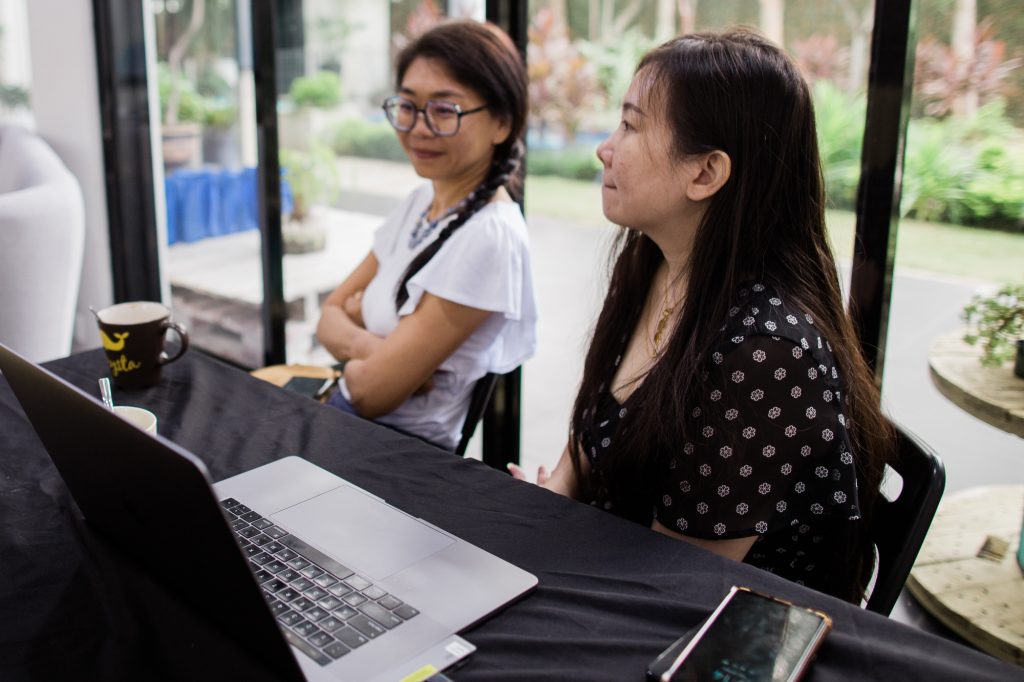 Munirah's lovely infographics as session notes!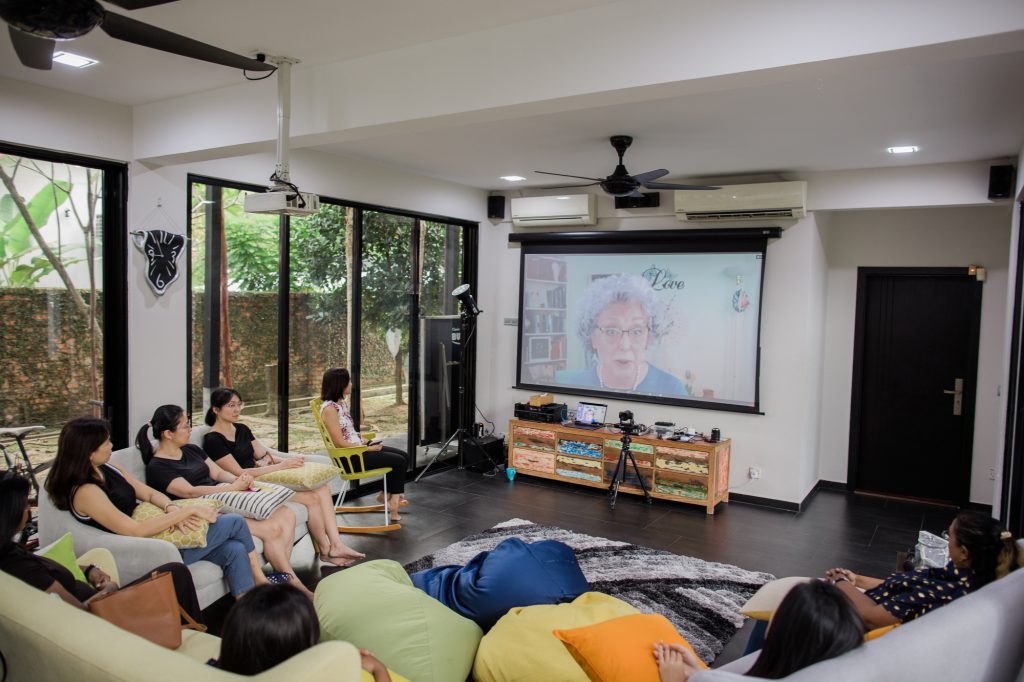 Part of Ramona's session helped us identify behaviours that might limit growth in our marriage. Far from putting us on a path of "shoulds" and "shouldn'ts", the session allowed participants to accept themselves while recognising that growth and change is possible.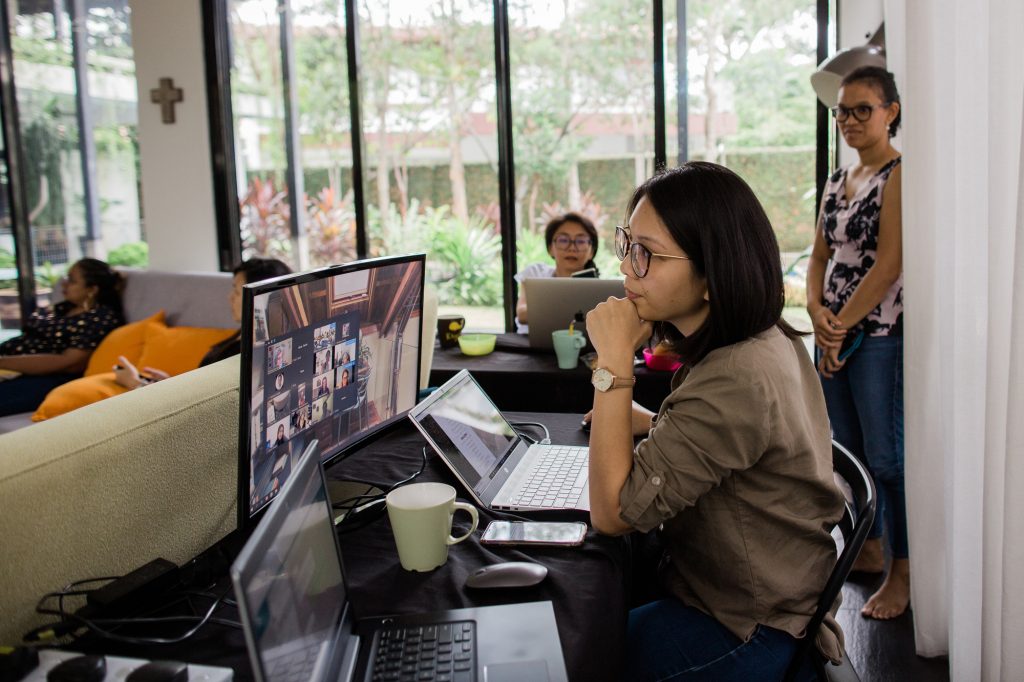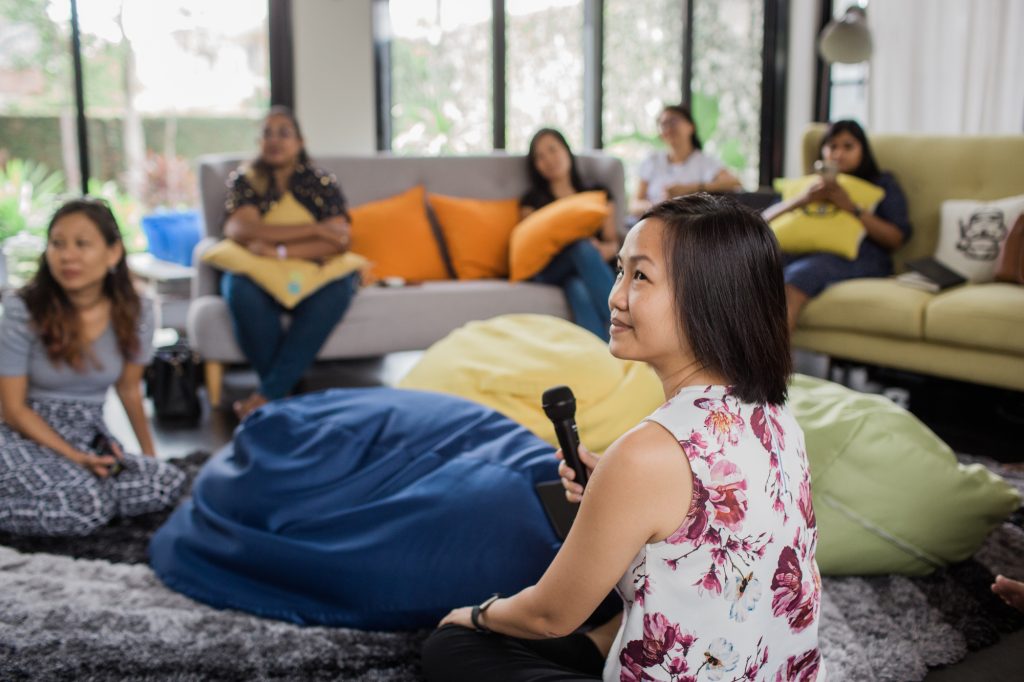 We also had a whole hour for Q&A with Ramona at the end, and the questions that many women were asking, helped everyone else realise they weren't alone!
"Ramona, you mentioned that you have followed your heart a lot of time. Was there ever an occasion/decision where you think you made a wrong choice/mistake…and how you go from there?"
"Marriage is lifelong commitment. How do you continue to stay in love as there are many factors in life that may change including our characters, family dynamics, work, commitments, etc?" 
"Sometimes we tend to avoid to communication on issues so that we don't get into arguments or just to maintain peace in the relationship. How do we start difficult yet necessary conversations?"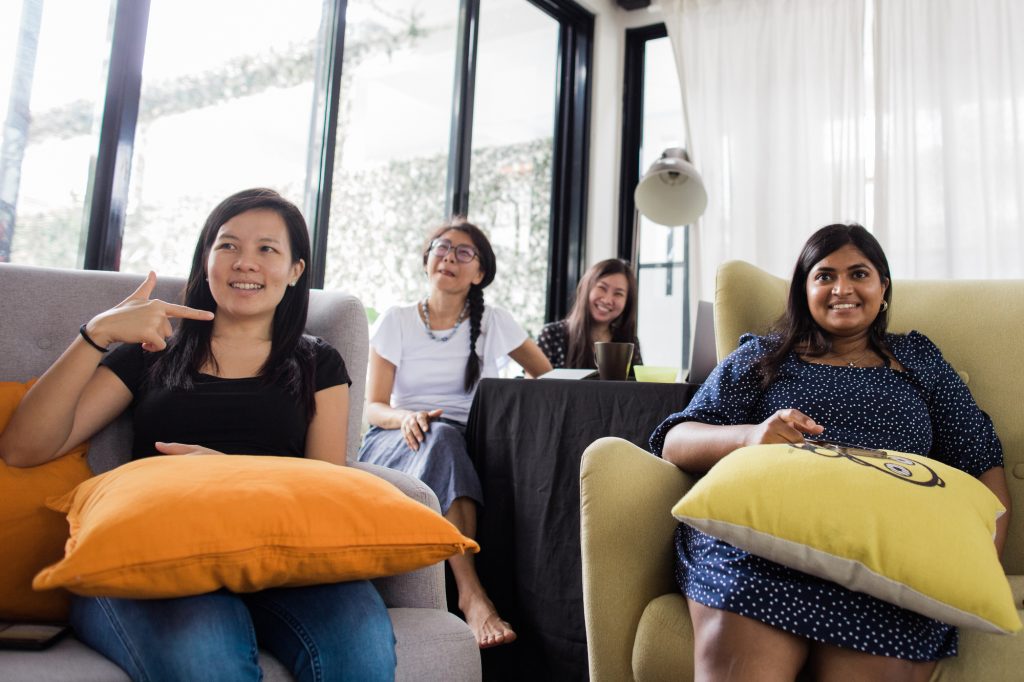 I enjoyed it! It was very interesting and relatable. The issues are so real. – Stephanie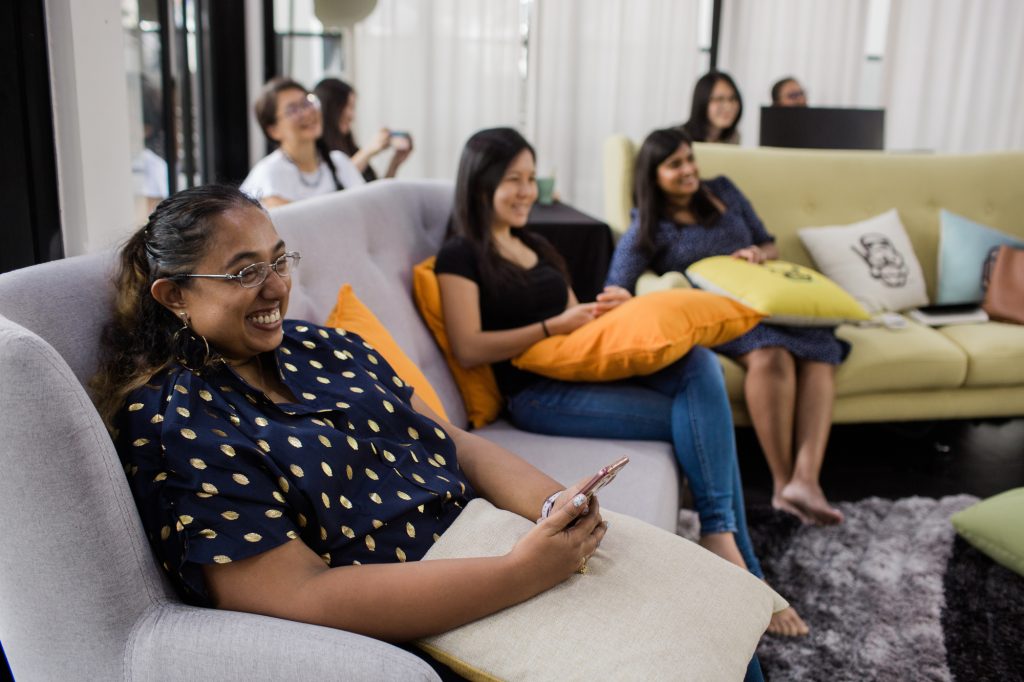 This workshop is great. It showed me a lot of blind spots. I thought if I had watched this years ago, maybe I wouldn't have needed to go through so many difficult stages earlier in marriage. – Participant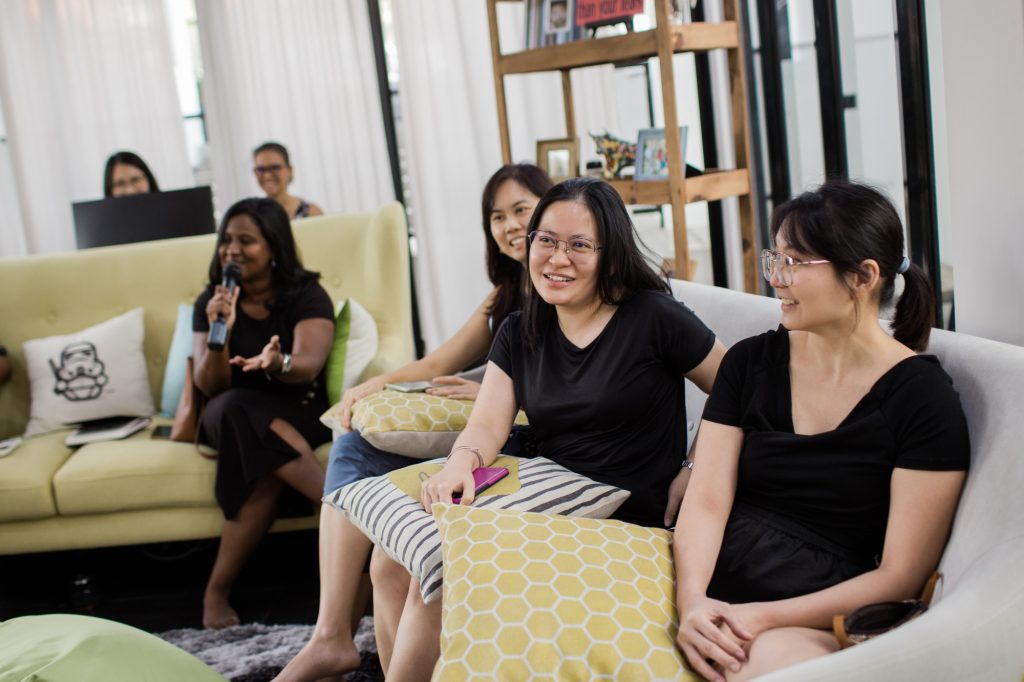 This session helped me remember why I got married in the first place. It was a really great session – Participant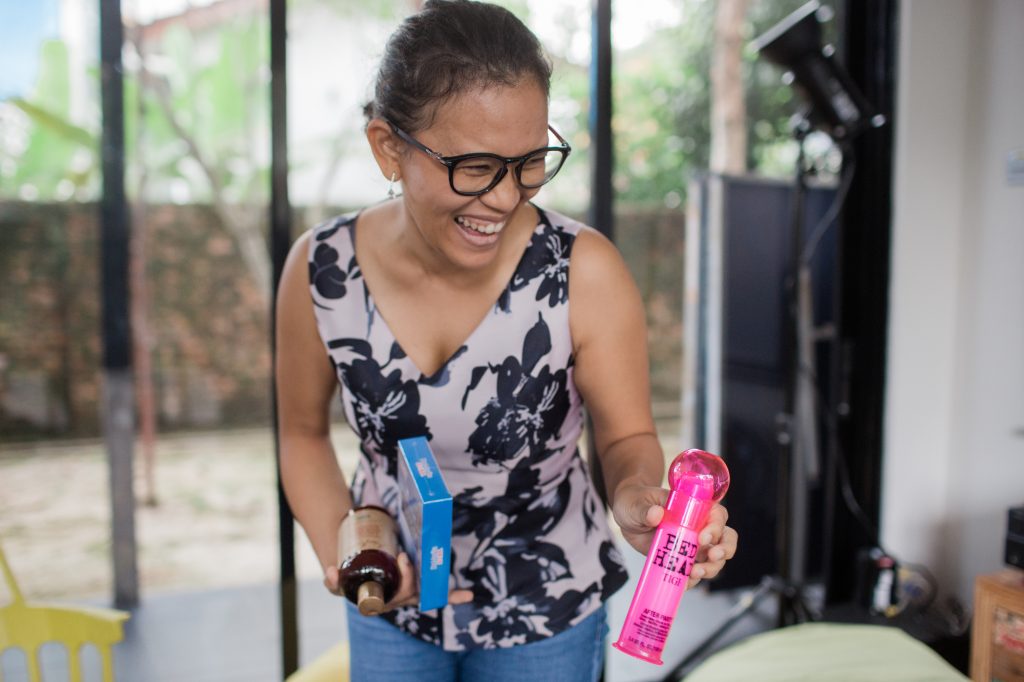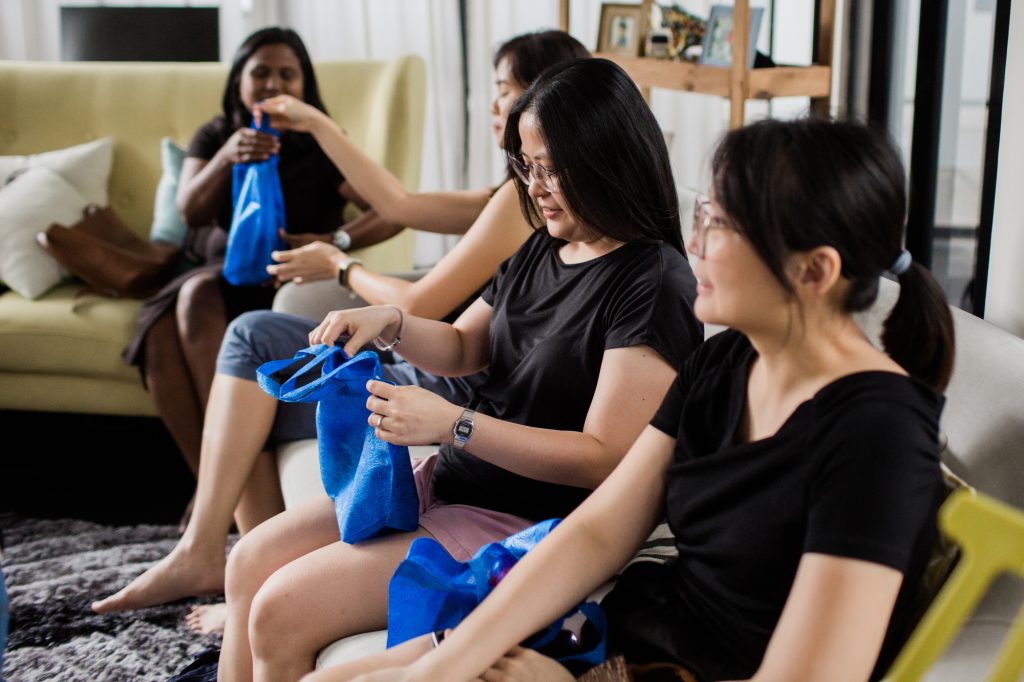 This was really good. Thanks for the eye opening session. It was really insightful! Thanks organisers! Looking forward to more. – Divya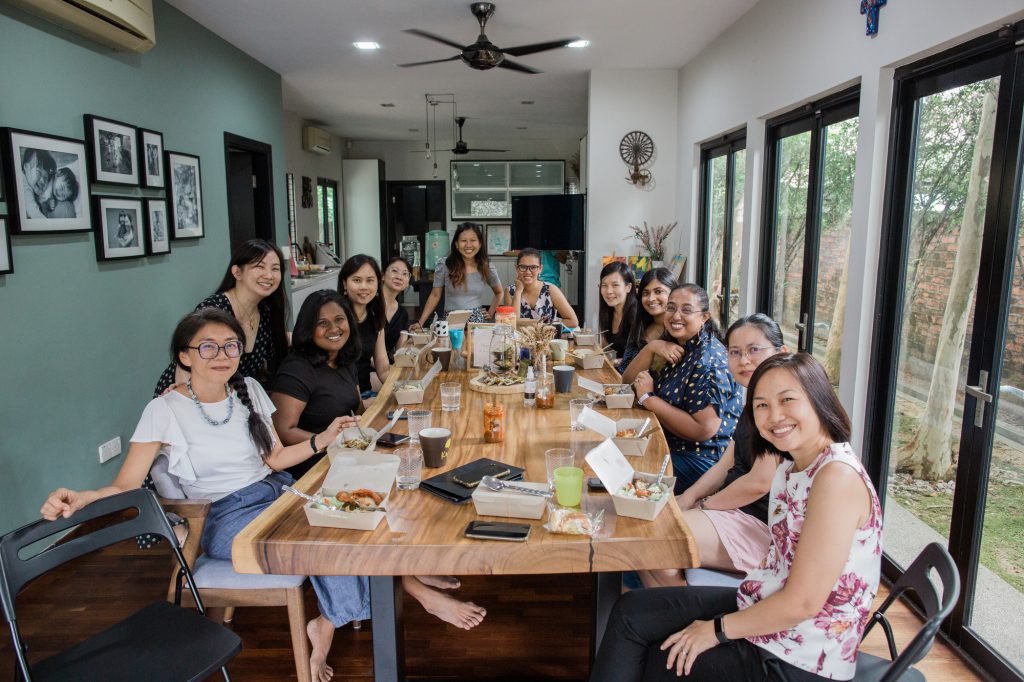 My takeaway was to start small. To write down what makes me happy every day and make time to do them. Start small but dream big. Dream big for myself and my family and ask – What is it I want for myself? What is it my husband wants for himself? And what do we want as a family? It was a reminder to remember to dream again. – Ivy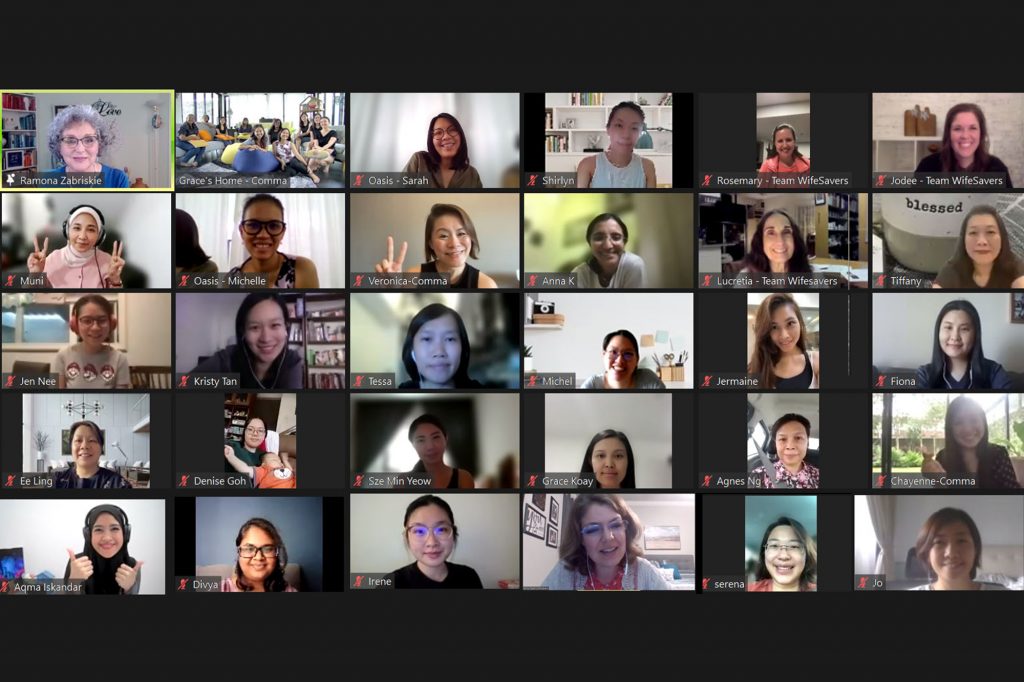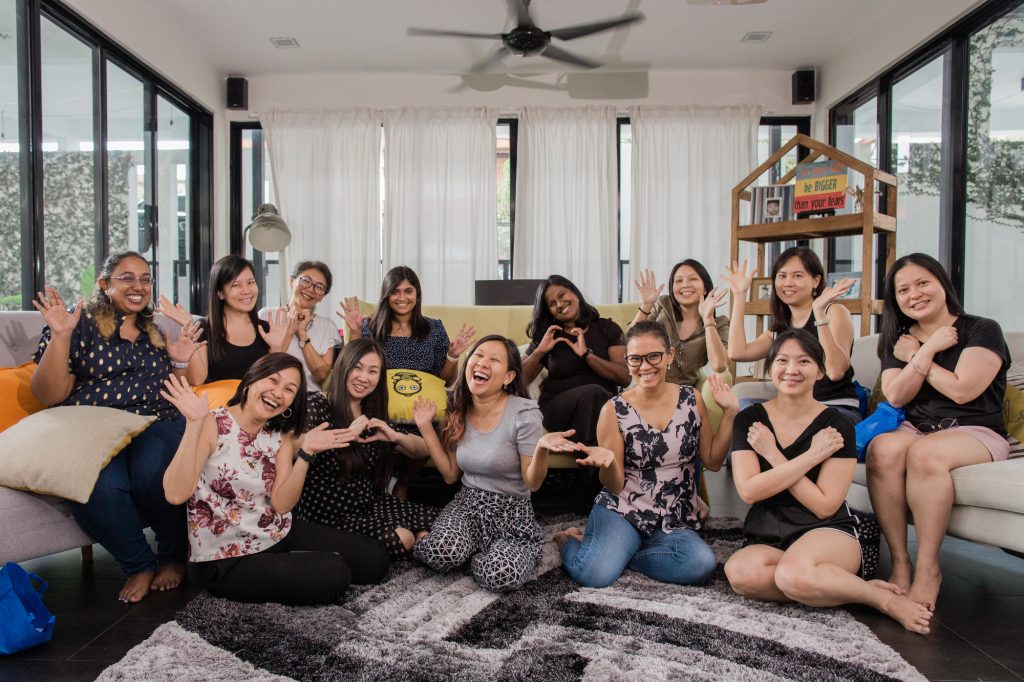 Group photos online and offline!
We'd also like to thank:
Melanie Wong for the amazing sponsored gifts –

Dr Morita Hyaluronic Acid Essence Mask set, Tigi Bed Head Smoothing Cream, and SheaMoisture Manuka Honey and Mafura Oil Shampoo

Sacel of @chefsas.my for making the loveliest tea time packages and getting them delivered to our virtual participants
Heroes Headquarters for sponsoring a discount on their Parenting Toolbox Course

Oilees.com

for sponsoring a voucher to spend on their lovely essential oils

Stories.my

for sponsoring vouchers for a discounted photo shoot
Ramona and the WifeSavers team for doing this with us
The Oasis Core team – Michelle, Veron, Luisa, Chayenne – for making it happen
And finally… everyone who showed up that day, for themselves and their own marriages, ready to share this journey together with the rest of us wives!
Till the next event!